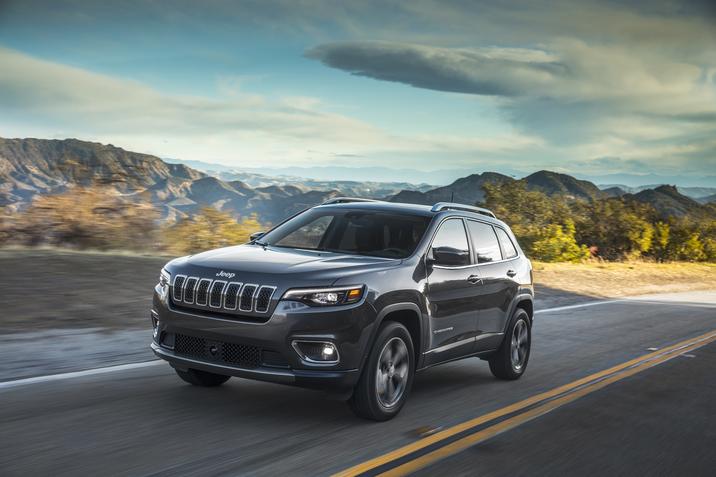 Spring has arrived, and it's the perfect time of year to shop for a new vehicle, and if you are looking for an SUV, there are plenty of options to choose from. If you live in the communities of Cambridge, Kitchener or Guelph, head into Galt Chrysler, your local Jeep dealership, and check out Jeep's popular SUV, the 2019 Jeep Cherokee.
If you are currently comparison shopping, and both the 2019 Cherokee and the 2019 Ford Escape have made your short list, we've compiled a list of differences you may want to consider when you are out visiting dealerships in Cambridge, Kitchener and Guelph.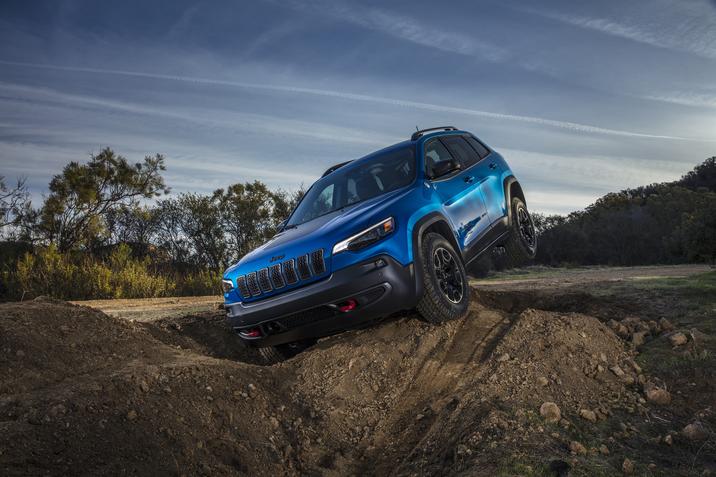 Newly restyled on the outside and in, the new Cherokee features a brand new 2.0L I-4 turbo engine, an updated front grille featuring Jeep's iconic seven-slot look, brand new LED headlamps, an updated infotainment system with a 5- inch touchscreen, newly-redesigned dashboard and capless fuel filler door. With the 2019 Escape, you get Ford's standard 4.2 inch screen and halogen headlamps, paired with Ford's SYNC system.
If you and your family enjoy the occasional off road experience, this Jeep truck comes with 4 x 4 off road capabilities, especially when you choose the Trailhawk model, and will carry you safely and dependably wherever you want to go. If that includes heading up north or to the lake for the weekend with toys in tow, the 2019 Jeep Cherokee can pull 2,000 lbs, where the 2019 Escape maxes out with a towing capability of  1,500 lbs.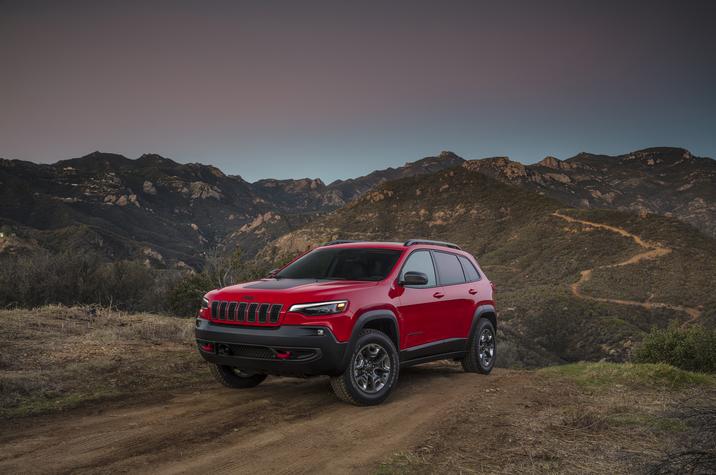 Although both models are very close in terms of fuel economy, when it comes to engine power, the new  2.0L I-4 turbo engine in the Cherokee boasts 270 horsepower, while the 2019 Escape with its I-4 2.5L standard engine maxes out at 168 horsepower.
There are always many factors to consider when looking for a new vehicle. If expert advice is what you are after, come into Galt Chrysler Dodge Jeep on Eagle Street in Cambridge, also near the communities of Kitchener and Guelph. Our expert sales team will help you select exactly the vehicle your family needs, and can also tell you about our exciting Jeep lease offers that you could quality for.